Tropicals
Tropicals
Please note: our inventory is constantly changing based on availability and seasonal factors. As a result, the items listed may not currently be available in store. We may have items in stock that are not listed here. Please contact us to find out if a particular plant is in stock.
Best Availability: April – June
Important Note: Tropicals do NOT live outside year around in Central Virginia.
Hibiscus Bush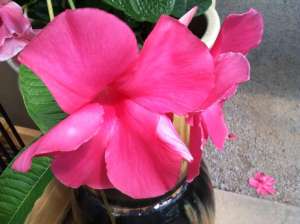 Hibiscus Tree
Mandevilla
Dipladenia